We put some sparse Christmas decorations up today. I always build up a little mix of jealousy and stubbornness when it comes to holiday decorations. Some of my friends put up Martha Stewart style decorations, with nutcrackers and fake snow to boot. I always want to cut lines in the snow and pretend that Santa's elves needed to do a few lines of candycaine to get through the night. I mean, really, don't we all?
The stubbornness comes from not being especially religious or materialistic. My kids attended a religious preschool simply so that I had one less religion to explain to them. I told my daughter that picking a religion is like picking your favorite color. Everyone is right, because it is their personal favorite. Unless your favorite color is olive drab, then you are wrong.
I'm jealous for the typical reasons, there's not a Martha Stewart bone in my body. My idea of decorations is the enormous advent calendar house my mom gave me that shoves aside all the books and clutter on my mantel. This year I actually cleared off the books and crap, threw them on the couch, and put some battery powered lights around the advent house. I think it looks eerily like ET's spaceship.
My mantel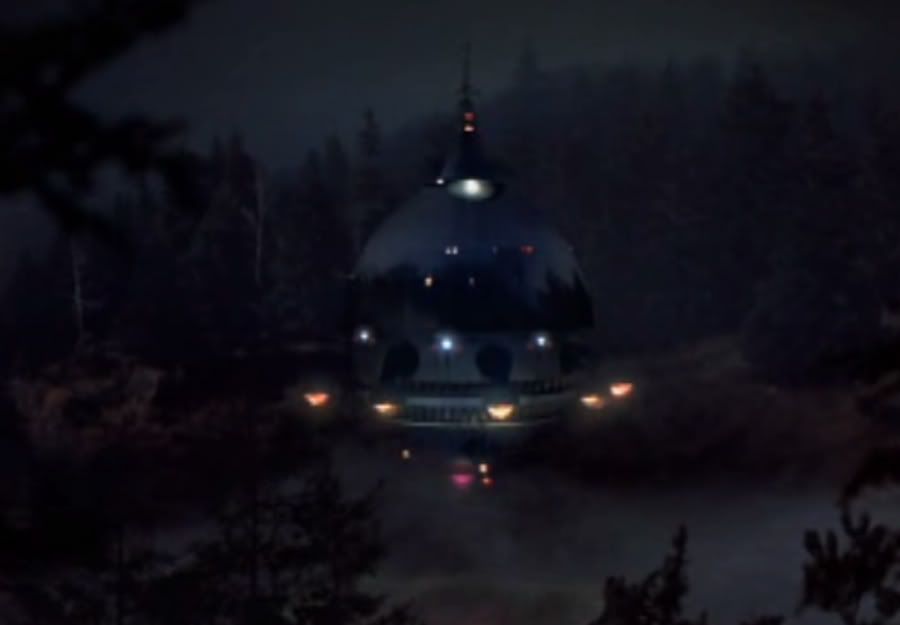 ET's spaceship
Soon I'll add some garland to the lights, then, when the tree is up too, we can have an ET revival. Maybe that will be a theme for this year. Smashed pizza for dinner and Reese's Pieces for dessert. Too bad I won't be able to revive any plants.